All-Weather Seal Co., Inc., Leads the Way Among Home Improvement Contractors Serving Michigan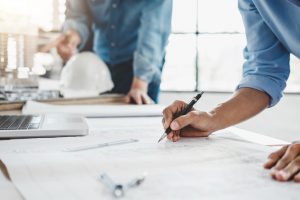 To make your next home improvement project a cost-effective and rewarding experience for you and your family, it's imperative that you hire a knowledgeable and reputable contractor. You may be tempted to follow the example of other homeowners who rely solely on word-of-mouth references. However, as helpful as references may be, they are no substitute for the proof of success evidenced by a company's track record of customer satisfaction. Throughout Michigan, All-Weather Seal Co., Inc., has been fulfilling the home improvement dreams of customers since 1981. As one of the most experienced home improvement contractors serving Michigan, we are renowned for our energy-efficient products and outstanding service. This helps to explain why we have garnered several distinctions over the years, including our long-held A+ rating from the Better Business Bureau and awards from Consumers Energy and HomeAdvisor.
Let Us Impress You
When you turn to us for a home improvement project, expect to be impressed. We don't use subcontractors for our installations, but rather our own skilled employees, and a knowledgeable supervisor oversees all of our installations. For these reasons, we are able to maintain exceptional standards of workmanship and customer service. Furthermore, no matter what project we undertake, our team is trained to promptly address your questions and concerns, helping to make your experience with us as worry free as possible. This customer-centric focus applies to all aspects of our services, from the initial consultation through the project's completion.
Home Improvement Services We Provide
At All-Weather Seal, we offer and install:
Energy-efficient windows in a variety of appealing styles and design options
Durable house siding that offers four times the insulation of comparable products
Heavy-gauge metal roofing that comes with lifetime warranties for your peace of mind
Gorgeous, well-engineered exterior doors to enhance your home's beauty and functionality
Long-lasting attic insulation that will keep your home thermally efficient for years to come
Seamless gutters and leaf protection that protect homes from water damage much better than traditional systems
Our Commitment to You
We understand that your satisfaction is the key to our success, so after we complete your installation, we will follow up to ensure that you're completely satisfied with our service. You'll be further assured of your investment because our products are backed by generous manufacturer warranties, and we offer lifetime labor warranties on our windows, siding, and doors.
To learn more about why we are one of the leading home improvement contractors in Michigan, contact All-Weather Seal today, and please ask about the convenient financing options we offer to qualified homeowners.