Experienced Roofing Contractors Serving Communities Throughout Michigan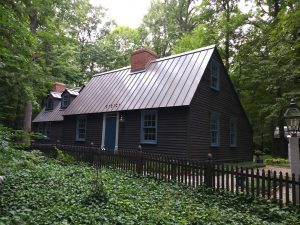 When it's time to replace your roof, it's understandable that you have several questions and concerns about the project. After all, a roof is the most fundamental type of protection from the elements you have for you, your household, and your possessions. A roof provides more than shelter, however. It also serves an aesthetic function that can greatly improve your home's curb appeal. If you need professional help deciding the ideal roof for your home, turn to All-Weather Seal Co., Inc. With more 35 years of home improvement experience, we are one of the longest-standing roofing contractors in Michigan, and have the knowledge and installation expertise that will ease whatever worries you may have about your roof replacement project.
Benefits of Our Roofing Systems
We will begin serving you by providing a free, no-obligation consultation. During this appointment, we will discuss your wants, needs, and budget, and review all of the roofing options that we carry. Expect to be impressed. At All-Weather Seal, we offer many types of premium metal roofing, including MasterRib®, granite coated, and standing seam, which are among the most durable roofing systems available. When properly installed, metal roofs can last anywhere from 40 to 70 years. What's more:
Metal roofs are highly energy efficient, thanks to their reflective properties, which can help you save money on your heating and cooling costs.
Our roofs feature 24- and 26-gauge metal for enhanced strength and wind resistance.
We offer granite-coated roofs in a variety of eye-catching profiles that will suit your tastes and accent your home's architectural style beautifully.
All of our roofing systems come with lifetime warranties to give you assurance that your investment is protected.
Skilled Roofing Contractors Performing Installations
Moreover, you can trust that your new metal roof will protect your home exactly as designed since only our skilled and experienced employees perform our roof installations. By also assigning a supervisor to all of our jobs, we can ensure that every roof replacement project we complete displays the stellar workmanship standards for which we are widely renowned.
Contact All-Weather Seal today to learn more about why we are among the top roofing contractors throughout Michigan.