Attic Insulation Services for Homeowners in Saginaw, MI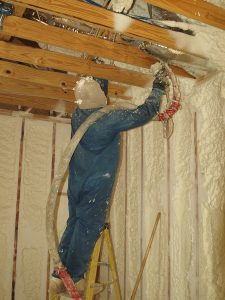 If you're like many homeowners in Saginaw, you haven't thoroughly inspected your attic in the longest time, much less your attic insulation. When you do, don't be surprised to find that your insulation is sorely lacking. While insulation can generally last for several decades, degradation often begins after 15 to 20 years. But there's no need to wait for your insulation to start falling apart and diminishing your home's thermal comfort. As one of Michigan's longest-tenured home improvement companies, All-Weather Seal, Co., Inc. recommends that homeowners routinely inspect their attic insulation because our state's often-severe weather can also reduce its lifespan.
Our Attic Insulation Can Save You Money on Energy Bills
We install blown-in fiberglass insulation as part of our roof replacement services. When you reach out to us for a roofing project, one of our highly trained technicians will inspect your attic insulation and give you an honest assessment. We use a pneumatic device to blow in fiberglass insulation, so we can easily add it to completely fill spaces around ductwork, wires, and other objects in an attic. This eliminates air gaps and helps to retain your desired indoor temperature. We can even install our blown-in insulation over existing batt insulation to meet almost any thermal resistance requirement. After we complete our attic insulation service, you can expect more:
Stable indoor temperatures, which can reduce your HVAC system's workload and trim your energy bills in the process
Fire protection because fiberglass insulation is completely noncombustible and remains so for its lifespan
Peace and quiet in your home since fiberglass blown-in insulation dampens outside noise
To learn more about our attic insulation service, contact All-Weather Seal today. We serve homeowners throughout the Saginaw, MI, area, and back our installation services with robust warranties to ensure peace of mind in your investment.