First-Rate Attic Insulation Services for Homeowners in Brighton, MI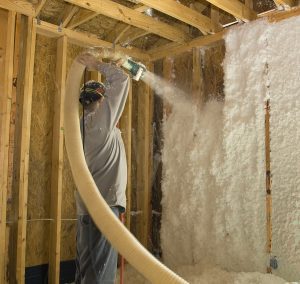 Did you know that your home's attic could be one of the leading causes of its energy loss? It's so easy to forget about the attic when you notice yourself adjusting the thermostat more often than usual, but you can't overlook it. Damaged or improperly installed attic insulation can allow warm air inside your home during the summer and let too much of it escape your home during the winter.
Fortunately for residents of Brighton, Michigan, All-Weather Seal Co., Inc. is on your side. We provide the attic insulation installation services you need to regain control over your indoor temperature, making your home consistently comfortable once more. And our commitment to providing exceptional service has helped us maintain an A+ rating with the Better Business Bureau, so you can rest assured you're partnering with the right company for the job.
How Our Attic Insulation Works
At All-Weather Seal, we use blown-in insulation manufactured by Owens Corning® to fill up every nook and cranny in your attic that could allow heat to enter in the summer and escape in the winter. Their fiberglass insulation does not settle and resists degradation over time. This creates a long-term boost to your home's energy efficiency, for which your HVAC unit would thank you if it could.
Your Local Attic Insulation Company
If your home's attic insulation shows signs of excessive wear and tear—namely, if it's less than 10 inches thick, if your attic floor joists are visible above or between it, or if you can see the ductwork above it—then it's time to call the experts at All-Weather Seal. We'll be happy to help you make fewer trips to the thermostat in your Brighton, MI, home. Contact us today for more information and to set up your consultation.