Enhance Your Flint, MI, Home's Energy Efficiency with Attic Insulation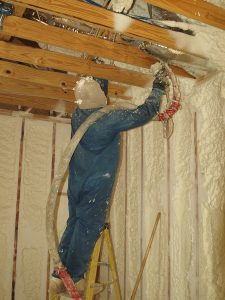 Do you want to increase your home's comfort and energy efficiency? If yes, turn to the home improvement experts at All-Weather Seal Co., Inc. We offer attic insulation services to residents of Flint, Michigan, who no longer want to constantly adjust their thermostats to feel comfortable or spend a small fortune on energy costs each month. We have been serving the community since our founding in 1981, and have developed a prestigious reputation for excellence. In fact, we've been recognized by HomeAdvisor and Consumers Energy as a top contractor, and given an A+ by the Better Business Bureau time and again, so you can rest assured we're the right company to install attic insulation at your home.
What to Expect
At All-Weather Seal, we offer blown-in fiberglass attic insulation by industry-leading manufacturer Owens Corning. This insulation expands to fill all the cracks and crevices in your attic, creating a virtually airtight seal and enhancing the energy efficiency of your home. Fiberglass insulation provides many additional benefits for years into the future, including:
Noise resistance – Our insulation has noise-dampening properties, so you'll be able to enjoy more peace and quiet inside of your home.
Improved air quality – Our attic insulation will help prevent pollen, dust, and other pollutants from entering your home.
Moisture resistance – Attic insulation prevents water vapor from seeping into your home and damaging your walls, and it also prevents rising heat from building up in your attic, which can cause your roof's shingles to swell and crack.
If you'd like to learn more about the many benefits that our attic insulation provides, contact All-Weather Seal today. We're proud to serve homeowners in the Flint, MI, area, and beyond.