Attic Insulation Will Improve Your Owosso, MI, Home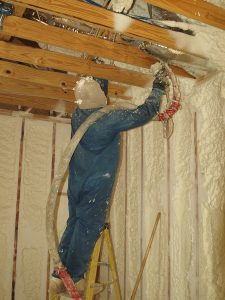 Do you find yourself continually adjusting the thermostat to keep your home's interior feeling warm and cozy during the winter and cool and refreshing during the summer? Are your monthly energy costs steadily rising? If so, you will likely benefit from new attic insulation, and All-Weather Seal Co., Inc. is the ideal company to provide that to you. We are an exterior home improvement company that has been faithfully serving homeowners in the Owosso, Michigan, area since 1981, and we've cemented ourselves as a company that can be trusted to provide industry-leading products and services time and again. In fact, we have been recognized by HomeAdvisor and Consumers Energy as a top contractor and rated A+ by the Better Business Bureau, so you can trust you're making the right decision when you partner with us for your attic insulation.
Benefits of Blown-In Fiberglass
At All-Weather Seal, we offer Owens Corning® fiberglass insulation that is blown into attic spaces like confetti. These tiny particles seep snugly into cracks and crevices in order to help seal your home, improving its overall comfort and energy efficiency. This type of insulation also:
Outperforms other insulation materials in terms of R-value, resistance to mold and moisture damage, and durability
Improves your indoor air quality, as it helps prevent pollen, dust, and other pollutants from entering your home
Offers noise-dampening properties, so you can enjoy more peace and quiet inside of your home
Reduces the risk of a fire, since it creates a tight seal across the attic and prevents air from flowing through to stoke the blaze
If you would like to learn more about the fiberglass attic insulation we offer, contact All-Weather Seal today. We're proud to serve homeowners in the Owosso, MI, area and beyond.