Benefits of Fiberglass Insulation for Lansing, MI, Homeowners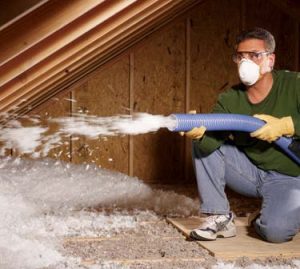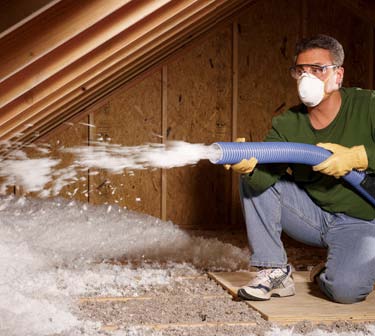 Since its introduction in 1938, fiberglass insulation has been the leading choice for residential construction and home improvement projects. Over the years, this material has proven its ability to make homes more energy efficient, in the process reducing utility costs and improving indoor comfort. There are two different types of fiberglass insulation—pre-cut batts and rolls, and blown-in loose-fill. At All-Weather Seal, Co., Inc., we use blown-in insulation for the attic insulation service we offer to Lansing, Michigan, homeowners because it provides a wealth of cost-saving benefits.
Great Value for Investment
One of the key benefits of fiberglass insulation is value. It has a lower installed price than many other types of insulating materials and, for equivalent R-Value performance (i.e., thermal resistance), it is usually the most cost-effective option when compared to cellulose or sprayed foam insulation systems
Outstanding Thermal Performance & Energy Efficiency
Our blown-in fiberglass insulation completely fills around ductwork, wires, and other objects in an attic, eliminating voids and air gaps to help retain your desired indoor temperature. And, since fiberglass insulation is inert and does not settle, properly installed fiberglass insulation maintains its R-Value for a long time.
Fire Resistance
Made from sand and recycled glass, fiberglass insulation is naturally noncombustible and remains so for its lifespan, requiring no additional fire-retardant chemical treatments.
Moisture resistance
When exposed to moisture, blown-in fiberglass insulation will not absorb water, thus reducing the risk of mold growth in your attic.
Acoustic Control
Due to its sound-dampening properties, fiberglass insulation significantly reduces sound transmission into and out of the home. Many homeowners say their rooms are noticeably quieter after attic insulation service.
Contact All-Weather Seal if you're interested in having fiberglass insulation added to your attic. We will be happy to give you more information about the benefits of our fiberglass insulation and the cost-effective service we offer Lansing, MI, residents.