Benefits of Fiberglass Insulation for Homeowners in Saginaw, MI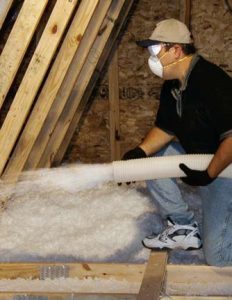 As you're no doubt aware, a well-insulated home is a more comfortable home. But, considering there are so many different types of insulation materials out there, which one would be most effective at maintaining the desired indoor temperatures for a Saginaw, Michigan, home? At All-Weather Seal, Co., Inc., we think it comes down to value, and when you compare and contrast the costs and performance of different types of insulation, you'll find that fiberglass insulation offers benefits that make it a distinct preference.
Improved Thermal Comfort & Energy Efficiency
Fiberglass insulation retains the desired temperature of enclosed spaces, which reduces your HVAC system's workload and can lead to significant savings on your utility costs.
Efficient Installation
All-Weather Seal installs loose-fill fiberglass insulation, and our installers use a pneumatic device to blow in the insulation directly to areas that need coverage. It's a process that's much easier and faster than adding batt insulation, and one result, besides enhanced indoor comfort, is a lower installation cost.
Acoustic Control
Because of its sound-dampening properties, fiberglass insulation reduces sound transmission into and out of the home. It's no surprise that many homeowners say their rooms are much quieter after investing in our fiberglass insulation service.
More Fire Protection
Fiberglass insulation is naturally fire resistant because it's made from sand and recycled glass, which are noncombustible. As a result, fiberglass insulation never requires fire-retardant treatments to remain fire resistant.
If you're interested in learning more about the benefits of our fiberglass insulation service, contact All-Weather Seal. We offer it as part of our roof installation services and can set up a free and informative consultation at your Saginaw, MI, home to give you more details.