Fiberglass vs. Cellulose Insulation: Which Is Better for Homes in Fenton, MI?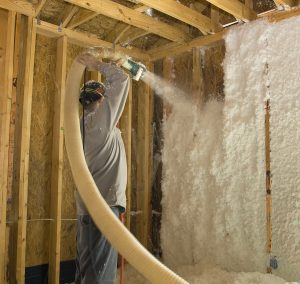 Any insulation is better than no insulation, so if you have a choice between two equally good options in fiberglass and cellulose, you're already ahead of the game. Both fiberglass and cellulose are proven insulation materials for commercial and residential projects of all kinds, meaning they can both help maintain comfortable indoor temperatures for the long term. If budget is a concern, however, and you need to choose the more cost-effective insulation, there are a few reasons why fiberglass may be the better choice.
Fiberglass Insulation for R-Value & Ease of Installation
The R-value is a measure of insulation's resistance to heat flow. The higher the R-value, the greater the insulating power. Cellulose provides greater depth in R-value. In other words, it takes at least 12 inches of fiberglass to secure an R-30 rating whereas cellulose requires only 8 inches to gain the same rating. But because fiberglass is lighter and comes in a loose-fill form, transportation and installation are simple. Add to that the fact that fiberglass allows for high compression without any decrease in effective R-value, and you'll understand why manufacturers can pack more product into their bags, minimizing the space needed for storage and transportation. This cost-efficient ease of handling extends to the installation. Using a blowing machine, an installer can spread the compressed fiberglass insulation to the desired depth, between the smallest gaps and crevices, and around ductwork, wires, and other objects in an attic. And because fiberglass does not settle and stays in its original shape, it maintains its insulating properties for years on end.
If you would like more information from a home improvement expert about why blown-in fiberglass is a great choice for attic insulation, contact All-Weather Seal Co., Inc, today. As insulation experts, we serve homeowners throughout the Fenton, MI, area.