Professional Home Window Replacement for Residents of Bay City, MI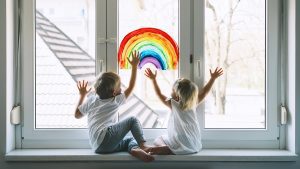 Unless your window panes are broken, home window replacement is a project that should not be rushed. On the contrary, it demands a great deal of forethought. There are so many different types of windows available, and quality varies so dramatically, that taking the time to browse the market will reward your patience. To get well-crafted windows in styles that will blend beautifully with your home's architecture, pay close heed to the reputation of the window company you partner with. A stellar track record is not only a predictable measure of quality service, but it also strongly indicates that the company carries excellent windows. In Bay City, Michigan, All-Weather Seal Co., Inc. is one such window company.
Why Choose Us?
Our reputation rests on almost 40 years of delivering home improvement services. Our A+ Better Business Bureau rating and our HomeAdvisor Elite Service & Top-Rated Contractor award attests to the skill and professionalism of our technicians. They are thoroughly experienced at installing every style of window in virtually every type of Michigan home. When you partner with us you can expect:
A bounty of window styles to choose from—double-hung, casement, sliding, and more—allowing you to find the most fitting look for your home
Frame materials to suit your budget and aesthetic, including durable vinyl, energy-efficient fiberglass, and classic wood
Options in tempered insulating glass for energy efficiency as well as options in designer glass that can complement any architectural motif
Free Consultations
One of our window specialists can come to your Bay City home, at no cost to you, to discuss your budget, needs, and preferences, and help you select replacement windows that will perform reliably year after year. To arrange a consultation, contact All-Weather Seal today.