Trusted Home Window Replacement for Residents of Flint, MI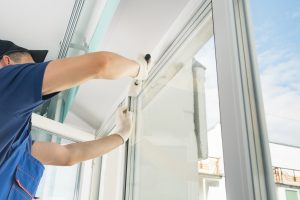 Affordability has always been a huge selling point for home improvement projects. That's why many window companies advertise affordable products or offer special pricing deals. The truth is, however, affordability is seldom a strong indicator of quality. To get windows that work reliably and maintain their good looks season after season, pay attention to the window manufacturer as well as the contractors offering installation. Don't be surprised to learn that top-quality brands and trusted contractors often go hand in hand. Such is the case with All-Weather Seal Co., Inc., a trusted home improvement contractor serving Flint, Michigan. For our home window replacement projects, we install only well-crafted windows from leading providers, like Great Lakes Window®, Pella®, and Preservation®.
Exquisite Styles That You Can Customize
What kind of windows do you prefer? Do you want a classic double-hung for a bedroom? Would you consider a bay window as a way to transform your living room? How about a wide-opening casement for better ventilation? Whatever your preference, you can find it at All-Weather Seal. We offer all the popular styles, with multiple customization options that can make your new windows uniquely yours. Just take a look at these advantages:
You can choose windows made of vinyl, wood, or fiberglass to suit your taste and budget.
You can customize your windows with handcrafted designer glass for a measure of sophistication and low-E glass for energy efficiency that can reduce your utility costs.
Our replacement windows can withstand extreme heat or subzero cold to deliver long-term protection for your home
Through a free consultation with one of our window specialists, we can help you sort through your options and select the replacement windows that will meet all of your functional and design goals. As a company rated A+ by the Better Business Bureau, we strive for full customer satisfaction with our services. It's why Flint homeowners refer us so often for home window replacements. Contact All-Weather Seal today to learn more.