A Top Choice for Home Window Replacement Service in Gladwin, MI,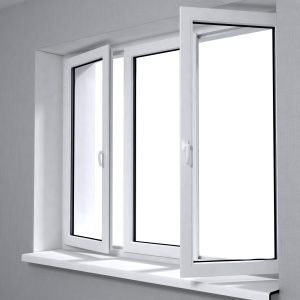 The next time a company soliciting business in your Gladwin, Michigan, neighborhood says that its home window replacement service provides the best value, don't ask why. Instead, ask how long the company has been in business. Window companies that stay in business are those that keep on providing homeowners some form of value—it's only logical. So, the one proof behind any company's claims about value can be found in the company's track record and tenure. Here, at All-Weather Seal Co., Inc., as one of Michigan's leading home improvement contractors since 1981, we can confidently say that we have a solid track record of providing high-value window replacement service.
Masterful Window Installations
We owe much of our longevity to our consistently flawless workmanship. Under the guidance of an experienced project manager, our team of skilled installers—who are our dedicated employees, not subcontractors—adheres to a meticulous installation process that ensures smooth window operation every time. Their installation expertise is one of the reasons All-Weather Seal has earned several accolades over the years, including an A+ Better Business Bureau rating and the HomeAdvisor Elite Service award.
Best-In-Class Windows
Homeowners in Gladwin, MI, have a range of design tastes, so as part of our home window replacement, we offer a vast array of window styles, from the traditional double-hung to special shape options. As for quality, we install windows from some of the industry's most trusted companies, including Pella®, Great Lakes Window®, and Preservation®. With frames engineered from either wood, vinyl, or fiberglass, these windows are suitable for a range of budgets and aesthetic preferences. Plus, they feature Low-E glass for improved energy efficiency and can be customized to your home with a bounty of options in hardware, grid patterns, and exterior and interior colors.
To learn more about our window replacement service, contact All-Weather Seal. We can arrange a complimentary consultation that includes a free estimate.