Professional Home Window Replacement Service for Residents of Midland, MI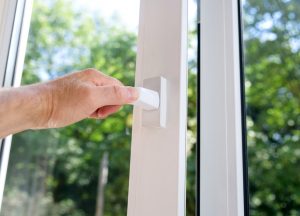 Homeowners want quality products for their homes. That's just the bottom line. When it comes to replacement windows, nothing changes in that regard. Of course, finding quality windows is another issue entirely. In brief, though, you can say that no matter the window style or the frame material, the window must be well-crafted. Windows endure constant exposure to the elements, which means they need to be tough, durable, and weather resistant.
As a long-tenured exterior home improvement company for homeowners in Midland, Michigan, All-Weather Seal Co., Inc. relies only on companies that craft top-quality replacement windows—Great Lakes Window®, Pella®, and Preservation®. Windows from these respected companies excel in terms of craftmanship, design, and functionality, and are the only kinds we install for home window replacement service.
What Makes Our Window Replacement Service So Special?
In the Midland area, you'll find no shortage of window replacement contractors that make fabulous claims about the quality of their windows and installation service. To verify any of these claims, check the contractor's track record. Don't be surprised to find that accuracy is not the strong suit of more than a few of these companies. Founded in 1981 on the principles of honesty and fairness, All-Weather Seal Co. takes a distinctly different approach to window replacement. It's one of the many reasons we are among the longest-tenured home improvement companies in Michigan as well as one of the finest. For proof, consider our record of success that includes a Consumers Energy Silver Award, a HomeAdvisor Elite Service & Top-Rated Contractor award, and a Great Lakes Dealer of the Year, twice.
Discover the Advantages of Top-Tier Replacement Windows
We could go on all day about why our windows surpass any from competing companies. How does our service benefit you, the homeowner? For starters, our windows:
Are available in all styles, from the wide-opening casement window and the increasingly popular sliding window to the classic single- and double-hung replacement windows
Can be ordered with frames made from vinyl, fiberglass, or wood, depending on your taste and budget
Feature a slew of options in tempered insulating glass for optimal energy efficiency as well plenty of customization options—grid patterns, frame colors, designer glass, hardware finishes, you name it—that can complement any architectural motif
Will be installed by experienced technicians whose skill and professionalism has contributed greatly to our A+ rating from the Better Business Bureau
Energy-Efficient Replacement Windows
With All-Weather Seal, your new replacement windows are designed to give you the best kind of energy efficiency for Michigan's climate. This leads to a more comfortable home and a more comfortable experience paying your heating bills.
How it Works
The goal of energy-efficient windows is to control heat transfer, which is how your home can stay at a regulated temperature more often. Heat transfer is simply the movement of heat into or out of your home in order to equalize the temperature difference—which means warm air inside your home tries to escape in the winter, whereas warm air outside of your home tries to come in during the summer. Energy-efficient windows have multiple panes of glass with dense gas fills between them to create insulation and help keep your temperature consistent. With insulated frames and low-emissivity (low-E) glass installed, these windows can help you see a big difference in your energy costs down the road.
In colder climates, having a low U-factor is a big deal. U-factor is the rating of how well a window can keep warm air indoors in a cold climate, and lower numbers are better. Replacement windows installed by All-Weather Seal happen to have the lowest U-factor in the United States.
Frame Materials
Having trouble deciding which frame material would be best for your home, both in looks and performance? Here's a quick primer on each type:
Vinyl frames are the most popular because they're durable, energy-efficient, easy to maintain, and affordable.
Wood frames offer a classic, beautiful look that can last a long time with proper maintenance. They look especially good on more historic homes.
Fiberglass frames are extremely strong and able to hold their shape and finish for years with little maintenance required.
Robust Warranty Protection
Since our inception, we have remained committed to offering the best home improvement services possible. As part of this mission to deliver high-value, worry-free projects, we promptly address any questions and concerns homeowners have, from the initial consultation to the project's completion. Our technicians, including our skilled window installers, are our dedicated employees, not subcontractors, and we stand behind their workmanship with a lifetime labor warranty.
For more information about our home window replacement service, contact All-Weather Seal. When you do, ask about the financing plans available to qualified customers in Midland, MI.