Home Window Replacement That Adds Distinctive Visual Appeal to West Bloomfield, MI, Homes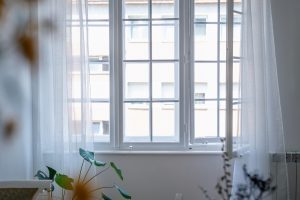 Like works of art, the windows of many homes in West Bloomfield, Michigan, are so eye-catching, they stop you in your tracks. But, unlike works of art, those beautiful windows must serve a host of practical functions. Generally, windows should improve energy efficiency, enhance the aesthetics of your home, and open your rooms to natural light, all while warding off weather damage season after season. The point is, there are multiple factors to consider besides looks when replacing your home's windows. At All-Weather Seal Co., Inc., we offer a window replacement service that simplifies your window buying process and rewards your investment.
Get Exactly the Windows You Prefer
We install premium-quality windows from the most trusted brands in the industry, including Great Lakes Window®, Pella®, and Preservation. So, no matter your functional needs, aesthetic preferences, or home's architectural design, we will have windows that will be perfectly suitable. With our guidance, you can choose replacement windows that:
Are available in a range of attractive styles, from the classic double-hung to the wide-opening casement, and more
Feature frames in fiberglass, vinyl, or wood to suit your budget
Can save you money on your monthly energy bills, thanks to features like insulated frames and low-E glass
Can be customized to complement your home and satisfy your tastes with several options in decorative hardware, grid patterns, and frame colors
Home Window Replacement Consultation
To start the process of selecting windows that meet all of your criteria, contact All-Weather Seal to schedule a free consultation at your West Bloomfield, MI, home. As replacement window specialists, we can also recommend styles and options that will highlight the features, design, and layout of your home.