A Huge Selection of House Windows Available to Residents of Bad Axe, MI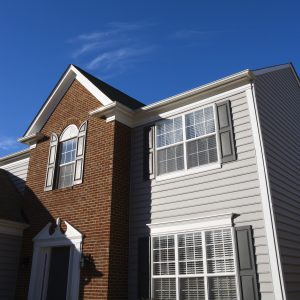 For a thought experiment, imagine if your house had much smaller windows – mere portals, say. Your home would be darker, fusty, and not very livable. At All-Weather Seal Co., Inc., we have no doubts about how beneficial windows are to our quality of life. That's because, as one of Michigan's premier home improvement contractors, we know firsthand just how dramatically new windows improve homes, in terms of both comfort and appearance. Sadly, though, many homeowners take their windows for granted.
But not you. After all, you're searching for a reputable window company in the Bad Axe area, and we want you to know you've come to the right place. We offer and install windows from the most trusted brands in the industry, including Great Lakes Window®, Pella®, and Preservation. This means that no matter your needs, aesthetic preferences, or home's architectural design, we will have windows that will be ideal because they:
Come in fiberglass, vinyl, and wood to suit a variety of budgets
Are available in a bounty of attractive styles, from the classic double-hung to the wide-opening casement, and more
Feature low-E glass for exceptional thermal performance and potentially big savings on your monthly energy bills
Can be customized to complement your home and satisfy your tastes with several options in decorative hardware, grid patterns, and exterior and interior colors
Learn More
We offer free professional guidance to help you choose your window style and customization options. Simply reach out to us. We will gladly schedule an in-home consultation at a time that's most convenient for you. And, when our window expert visits your home in Bad Axe, remember to ask about the flexible financing plans we offer to make your new house windows even more affordable.