Durable Windows for Your House in Bay City, MI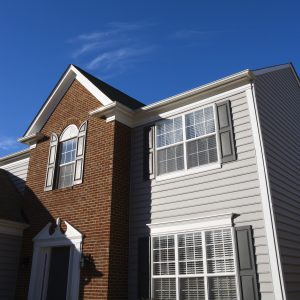 As you research companies for your window installation project, you can expect to find a fair number in the Bay City, MI, area. If experience is one of your selection criteria, you'll be able to eliminate a few companies right away. Some companies offer quality products but lack an appreciable track record. And, when it comes to windows for your house, experience absolutely matters. For a window to provide flawless, weathertight operation season after season, installation is best left to experienced pros who have installed a range of window styles and sizes on various types of homes.
At All-Weather Seal Co., Inc., we think that aptly describes our team. Established in 1981, we are one of the most tenured home improvement companies in the area, and have built a reputation on providing homeowners with consistently outstanding workmanship and exceptional products. For proof, just look at our long-held A+ rating from the Better Business Bureau. As many of ours satisfied customers would agree, our windows and installation services are among the finest offered in the Bay City area.
A Range of Styles from the Leading Brands
We offer well-crafted windows from the industry's top manufacturers such as Great Lakes Window®, Preservation®, and Pella®.  And whichever window style you need to match your home's architectural design, we are sure to have it – from the classic double-hung to the elegant bay.
Optimal Energy Efficiency
Our windows feature Low-E glass that minimizes heat transfer into and out of your home. This can significantly reduce your heating and cooling costs for lower monthly energy bills.
Wonderful Design Options
Our windows elevate curb appeal with a bounty of appealing options in grid patterns, glass designs, as well as interior and exterior colors.
You can learn a lot more about our house windows by contacting All-Weather Seal for a free consultation. One of our team members will be happy to visit your Bay City home at a time that's most convenient for you.