Energy-Efficient Windows for Your House in Lansing, MI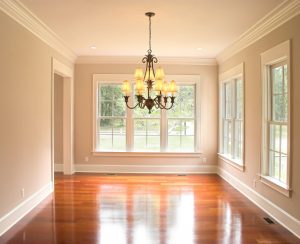 If the only window quality you care about is functionality, then just about any window on the market would be good enough for you. But we know that's not the case because you're a Lansing resident, and here in the Wolverine State, where the weather often gets unbelievably frigid, many homeowners like you prefer energy-efficient house windows. You want new home windows that open and close reliably, sure, but you also want windows that help to maintain your home's warmth during the winter. And you wouldn't complain a bit if those new windows also looked stylish. At All-Weather Seal Co., Inc., we have a line of outstanding replacement windows that meets all these criteria and then some.
Respected Replacement Window Brands
As one of Michigan's leading home improvements companies since 1981, we install residential replacement windows from the most trusted manufacturers in the business – Great Lakes Window®, Pella®, and Preservation®, for example – and these products are available in an array of styles to suit your aesthetic and functional needs. Need an easy-to-operate casement window for your kitchen? We can help you with that. Want to transform your living room with an elegant bay window? That's not a problem. Also, our home windows:
Come in vinyl, fiberglass, and wood to satisfy a variety of tastes and budgets
Can be customized to blend with your home's architectural design with a range of options in colors, matching hardware, and grilles
Feature options in handcrafted designer glass for a touch of sophistication and Low-E glass for exceptional thermal performance
Are engineered to withstand extreme heat or subzero cold to provide your home with superior long-term protection
Schedule a Free Home Window Replacement Consultation
We offer professional guidance to help you choose your window style and customization options. When you reach out to us, we can schedule a free consultation for one of our residential window replacement experts to visit your Lansing home and walk you through all of our window offerings. Want to learn more about our house windows? Contact All-Weather Seal today.