Stylish House Windows for Residents of Lapeer, MI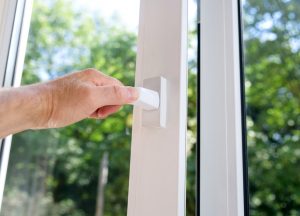 Are your rooms drafty? Are your monthly energy bills higher than usual? If you said yes… well, you probably know where this going. We are about to tell you that your windows are the likely culprit. Actually, what we want to say is just as important because, what you may not know, is that we are one of the leading contractors in the Lapeer area that installs thermally efficient windows. There are a number of other companies, no doubt, but All-Weather Seal Co., Inc. stands out for definitive reasons. Not only are we one of most established window companies in Michigan, but we are also home improvement experts. So, we fully understand that house windows are about much more than energy efficiency; they should also elevate your home's appearance and reflect your design sensibility.
Guidance from Seasoned Professionals
When you reach out to us for replacement windows, we will schedule a free, informative consultation at your convenience. We will review all of our options and help you select the style that best complements your home's architecture and suits your aesthetic preferences. No matter which window style you choose – whether double-hung, casement, awing, or bay – you'll never have to worry about sacrificing functionality for looks, or vice versa, because our windows are:
Made by Pella®, Great Lakes Window®, and Preservation®, three leading manufacturers in the industry
Some of the most energy efficient available – in particular, our ecoSmart options, which are rated highly by the Department of Energy
Available in a slew of customization options, from handcrafted designer glass for heightened sophistication and exterior frame colors that match your home's color scheme
Financing Available
To make it easier for you get our house windows, we offer qualified Lapeer residents diverse financing options. Contact All-Weather Seal today for more information or to schedule a consultation.