Custom Windows for Houses in Marlette, MI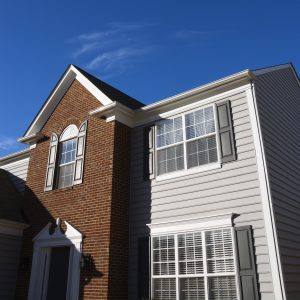 So you're planning to replace your house windows but you're not sure which styles you want or even which window company to hire. That's understandable. When faced with such a large project, many homeowners find themselves so bogged down in details that they soon can't see the wood for the trees. Thankfully, in Marlette, All-Weather Seal Co., Inc. can help. As one of the area's most enduring home improvement companies – 35 years and counting – we have the experience and knowledge to keep your project on track and ensure that you receive lasting value for your investment. And how should homeowners measure value when it comes to replacement windows? It starts with the quality of the products.
Windows from Trusted Manufacturers
Think about it. Reliable windows actually enhance our quality of life. They open our living spaces to fresh air and natural light, offer views of our surrounding scenery, and add style to our homes. That's why every window we install must provide all these capabilities and then some. Engineered by leading companies Great Lakes Window®, Pella®, and Preservation®, our windows:
Are available in vinyl, wood, and fiberglass to suit a range of tastes and budgets
Come in several styles, from the classic double-hung to the easy-opening casement, so you'll have multiple ways to complement your home's architecture
Can be customized to reflect your design preferences with your choice of color, decorative hardware, and grille
Feature options in low-E glass that will minimize heat transfer and give you the level of thermal comfort you need
All-Around Service
We can help you choose styles and options that will match your design vision perfectly. And only our trained employees install our house windows, so you can expect the same high-level service that has earned us an A+ rating from the Better Business Bureau as well as consecutive HomeAdvisor Elite Service awards. For more information about the windows we offer in Marlette, contact All-Weather Seal today.