Durable House Windows Installed for Residents of Midland, MI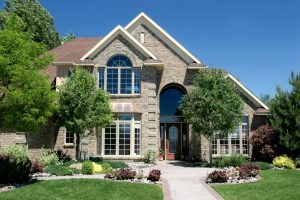 Let's be honest. When it comes windows for your house, you don't need products that are ultra-stylish and loaded with options, like lustrous colors and decorative hardware. You just need something that will protect your home from the elements and operate reliably through the years. But what you "need" is hardly the same as what's best, or what's most desirable, and here in Midland, All-Weather Seal co., Inc. offers a line of durable windows that are easily among the best options for Michigan homeowners.
Why? Because winters here can be harsh, and our All-Weather Seal's windows are both thermally efficient and highly durable. Thermal efficiency is essential for maintaining comfort inside your home, and durability is key to your windows' longevity. But what's also wonderful about our window options is that they are beautifully made, so you'll never have to compromise looks for functionality.
You'll understand the pride we take in our window options when you consider that they are:
Made by the leading manufacturers in the industry like Pella®, Great Lakes Window®, and Preservation®.
Are available in several styles, from the classic double hung for traditional tastes to the wide-opening awning for superior ventilation
Come in wood, vinyl, and fiberglass to suit a range of budgets and aesthetic preferences
Feature a bounty of customization options such as handcrafted designer glass for heightened sophistication and grille patterns for added design interest
Peace of Mind
As one of the longest-standing home improvement companies in the Midland area, we are renowned for the quality of our workmanship. Only our trained employees, not subcontractors, install our windows. This way we can ensure that every window installation project we complete adheres to our lofty standards. What's more, we offer a lifetime labor warranty on our window installations, and that's in addition to our windows' limited lifetime manufacturer warranties.
Want more information about the house windows we offer? Contact All-Weather Seal today.