For Long-Lasting Home Protection, Choose Metal Roofing from This Leading Contractor in Bad Axe, MI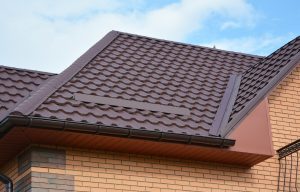 If you've been considering having a metal roof installed on your home, you probably already know that metal roofing provides an incredible return on investment. You're likely also aware that this is due to metal's outstanding durability. But exactly how does durability translate into cost-savings? As any experienced roofing contractor can tell you, it's all about lifespan. Metal roofing will last for as long as you own your home, and probably longer. To put it another way, a new metal roof will likely be the last roof you'll ever need. And most real estate agents and astute homebuyers are aware of metal's longevity, which makes homes with metal roofs an especially attractive investment. A metal roof, therefore, can realistically increase your Bad Axe home's resale value.
All-Weather Seal Co., Inc., Installs Premium-Quality Metal Roofs
Since our founding in 1981, we have remained committed to providing Michigan homeowners with cost-effective home improvements, and our metal roofing sets the standard in that regard. We install stone-coated, standing seam, and MasterRib® metal roofing, and no matter the shape of your roof – whether bonnet, box gable, or dormer – your new metal roof will:
Be highly wind-resistant and able to withstand the harshest weather without corroding or cracking, for protection you can trust
Reflect solar heat, thereby helping to keep your home cool, which can reduce your energy costs
Be easy to maintain, requiring only occasional checks for dents and scuffs, or for fallen tree branches after a storm blows through
Explore Your Options
An All-Weather Seal roofing expert can come to your home to discuss the benefits of our metal roofing in much greater detail. Simply contact us to schedule a free consultation, and, by all means, ask about the convenient financing options we offer to Bad Axe homeowners.