Homeowners in Bay City, MI, Can Get Metal Roofing Installed by Industry Experts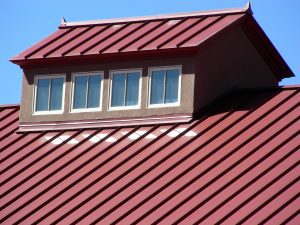 More than likely you've heard that metal roofing lasts longer than other roofing materials, and perhaps you think it's a smart option for your Bay City home. However, roofing projects are an investment, so it's understandable that you would also want more information. Here at All-Weather Seal Co., Inc., we can help you make an informed and confident decision about your home improvement projects; for the past 35 years, we've been one of the area's leading home improvement companies and have amassed a wealth of experience and knowledge that we use to help our customers.
How Long Can a Metal Roof Last?
How does 70 years sound? Indeed, metal roofs have been known to last that long. This means that when you go with a metal system, it could be the last roof your home will ever need, making it an incredibly smart investment.
Top Performance
The durability of metal roofing explains its longevity. With a metal system on your home, you will enjoy reliable protection against fierce winds, pounding hail, heavy snowstorms, and more, because our metal roofing does not crack or corrode.
Easy Maintenance
An occasional check for dents, scuffs, and fallen tree limbs is all you need to properly care for a metal roof. And, unlike an asphalt shingle roof, a metal system resists algae moss and algae buildup, which means it will maintain its beauty for years to come.
All-Weather Seal Offers Excellent Options
As metal roofing experts, we install three types – MasterRib®, stone coated, and standing seam. They're available in several eye-catching profiles and colors to complement your Bay City home's design and suit your aesthetic preferences. Plus, we offer a free consultation to help you make a selection. And after our factory-trained team installs your new roof for a flush, weathertight fit, you'll feel secure in your investment since we back our metal roofing with a lifetime warranty. If you like to learn more, contact All-Weather Seal today.