With Our Metal Roofing, Your Lapeer, MI, Home Will Be Well-Protected Against Any Weather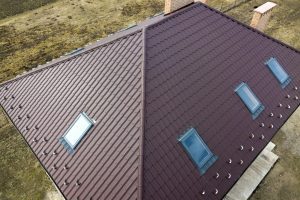 You can argue that installing metal roofing is bad for business because what contractor wants to install a metal roof on a home and then never return to repair, much less replace, the roof? But if that argument is based on fact, then All-Weather Seal Co., Inc. should have gone out of business a long time ago. However, we've been installing residential metal roofs for years. Properly installed metal roofs can last as long as 70 years, and while the remarkable level of protection they provide might mean we'll never have to re-roof your home, it's also one of the reasons we're one of the longest-standing roofing contractors in the Lapeer area.
In Praise of Metal
Although metal roofing costs more upfront than popular options like asphalt shingles, it is far stronger and much more durable, and that can mean appreciable savings in the long run. Consider, our metal roofing is:
Incredibly wind-resistant and can withstand season after season of bad weather without corroding or cracking
Resistant to algae and moss buildup, and so won't require frequent cleaning to maintain that like-new sparkle
Highly energy efficient as metal roofs reflect solar heat, which can lead to significant savings on monthly energy costs
Available in a range of visually striking profiles and colors, making it easy for you to find an option that satisfies your tastes and blends with your home's exterior design
Contact All-Weather Seal today to start exploring your metal roofing options. And whichever type you select – MasterRib®, stone coated, or standing seam – you'll have peace of mind that you've made a wise investment because all of our options are backed by a lifetime warranty.