Metal Roofing for Residents of Saginaw, MI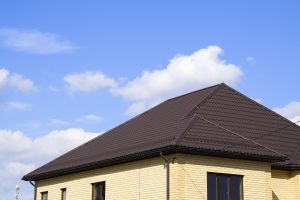 For many homeowners, a roof replacement is a rare occurrence. If they choose asphalt shingles as their roofing material, the next person who owns their home – the homeowner's adult child, let's say – might need to replace the roof in about 20 years. However, if these proverbial homeowners go with metal roofing, their homes may never need a new roof again. How's that for an attractive selling point? In Saginaw, realtors and home improvement pros know all about metal roofing's superior longevity, and they would be the first to tell you that choosing metal for your next roof replacement makes for a wise investment indeed.
Benefits of Partnering with All-Weather Seal Co., Inc.
No other material offers metal roofing's desirable combination of durability and curb appeal. And, in Michigan, few companies are as qualified and experienced at installing metal roofs as All-Weather Seal. Homeowners turn to us time and again because our premium metal roofing:
Is available in a range of appealing profiles that will complement your home's architectural style beautifully
Features 24- and 26-gauge metal for exceptional strength and wind resistance
Requires virtually no maintenance beyond the occasional removal of tree limbs and checks for scuffs and dents
Comes with lifetime warranties to give you complete peace of mind in your investment
Free Consultations
When you're ready for the best roofing system on the market, just reach out to All-Weather Seal. We will come to your Saginaw home at a time of your choosing to discuss your needs and preferences, and then review all of our metal roofing options. And, if you're ready to start the process now, by all means, contact us today.