Stunning Replacement Windows for Homeowners in Owosso, MI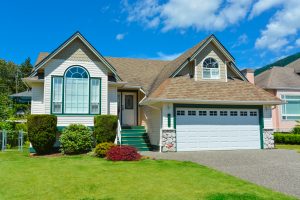 It's safe to say that every contemporary architectural style includes windows. For a thought experiment, imagine your home without them. Strange, unattractive, dark, stifling – you get the idea: A home that's basically unlivable. Now, imagine your home with new windows. Does your imagination run wild? Can you picture yourself gazing out of a fetching double-hung window in your bedroom? Can you see a slider window brightening your kitchen? Is a charming bay window in your living room inviting you to sit and stay awhile? With All-Weather Seal Co., Inc., these are no mere flights of fancy. Here in Owosso, we offer and install replacement windows for homeowners in an array of gorgeous styles, with a slew of features and options we're sure you'll agree are just heavenly.
Why Choose All-Weather Seal?
As one of the most tenured home improvement companies in Michigan, we have built a reputation for offering only the finest products and services. Our A+ rating from the Better Business Bureau is richly deserved. Only our trained employees, led by an experienced project manager, install our replacement windows. This way, we can ensure that every project we complete adheres to our industry-leading workmanship standards. As for our windows, their quality is unsurpassed. Made by the trusted manufacturers at Pella®, Great Lakes Window®, and Preservation®, our windows:
Are available in vinyl, fiberglass, and wood to suit a variety of tastes and budgets
Can be customized with options that include designer glass for heightened elegance, grille patterns for design interest, as well appealing exterior and interior colors to complement your home's color scheme
Feature Low-E glass for thermal protection that can lead to significant energy savings
We could go on forever about our replacement windows, but why not schedule a consultation to consider their features and options in depth? Just contact us. One of our knowledgeable team members will happily pay a visit to your Owosso to discuss your needs and style preferences.