Energy-Efficient Replacement Windows for Homes in West Branch, MI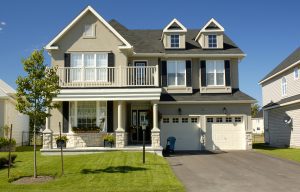 "The replacement windows you want may not be the best windows for your home." No one wants to hear that, but too often West Branch homeowners looking for new windows find products with features they absolutely love but none of the advantages they need.
Take energy efficiency. There are plenty of beautiful house windows on the market that are constructed with the materials you prefer, come in the style and shapes you like, and boast appealing customization options, but simply lack energy-efficient features. At All-Weather Seal Co., Inc., we don't think that's right. Homeowners should expect the best modern features and designs from the products they choose to invest in, and nowadays, energy-efficient glass is so desirable it has become mainstream.
Why Trust Us for New Windows?
All-Weather Seal is no run-of-the-mill window company. We've been helping homeowners improve the functionality, appearance, and comfort of their homes since 1981. As one of the longest-tenured home improvement contractors in Michigan, we emphasize products and services that provide lasting value. That means our windows feature low-E glass packages that deliver optimal energy efficiency to reduce your energy costs. Additionally, they are:
Made by Preservation®, Pella®, and Great Lakes Window®—three manufacturers with a proven record of excellence
Available in a wealth of styles, from casement to double-hung and more, making it easy to find a style that suits your operational or design needs
Easily customizable with options in exterior and interior colors, grid patterns, and hardware for extra design interest
Installed by trained and experienced company employees, whose work we back with a lifetime labor warranty for peace of mind in your investment
For more information about our replacement windows and our installation service, contact All-Weather Seal. We will be happy to arrange a free consultation at your West Branch, Michigan, home.