Premium Roof Replacement Services for Lansing, MI, Homeowners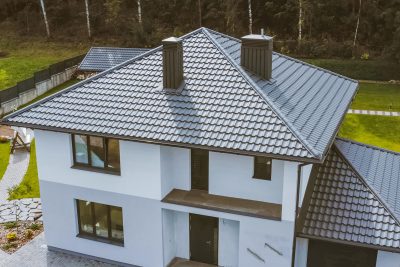 All-Weather Seal Co., Inc. is proud to have served homeowners in Lansing, Michigan, and throughout the Lower Peninsula since 1981. Since then, we have built a reputation for excellence in everything we do—including our roof replacements. Your roof protects your entire home and the people, pets, and belongings within, so it's essential to have a sturdy, durable roof installed by experts. We've earned an A+ rating from the Better Business Bureau and are a HomeAdvisor Elite Service & Top-Rated Contractor, so you can feel confident that we'll install your new roof flawlessly.
Our Metal Roofing Options
Over our many decades of experience, we've determined that metal roofing is the best solution for Lansing homeowners. It's incredibly durable, strong, and long-lasting—in fact, a properly installed metal roof can last anywhere from 40 to 70 years! We offer a variety of different metal roofing products, including:
• Granite/stone coated
• Standing seam
• MasterRib®
All our roof replacements feature 24- or 26-gauge metal, which are the sturdiest options on the market. Our roofing products are galvalume steel rather than galvanized, which means they offer greater protection against the elements. Plus, we back our roof systems with lifetime warranties for the ultimate peace of mind. We even use specialized stainless-steel fasteners that help maintain these warranties.
Get Started Today
To learn more about our roof replacement services for Lansing homeowners, contact All-Weather Seal today. We'll be happy to schedule a no-obligation consultation at your home to go over your options and answer any questions.