An Experienced Roofing Company Serving Homeowners in Midland, MI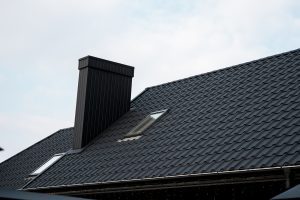 Are you considering a roof replacement project for your home? As you gather and compare estimates and browse through the roofing options available, you'll see that installation prices tend to be about the same in the Midland, Michigan, area. That's because any roofing company would be at a serious competitive disadvantage if it priced its work too highly. At the same time, however, many companies install the same types of roofing systems, namely asphalt shingle roofing. As one of the longest-tenured home improvement companies in the area, All-Weather Seal Co., Inc., offers a much better alternative—metal roofing. Compared with asphalt shingles, the upfront cost is higher, but the long-term savings are far better and the advantages it provides are simply outstanding.
The Advantages of Metal Roofs
Whereas the lifespan of asphalt shingle roofs is 15 to 20 years, metal roofs have been known to last 70 years or more. This means that a new metal roof can save you the time, stress, and expense of ever having to replace your roof. Moreover:
Our skilled team can install a metal roof over your existing roof to save you even more time and money
Metal roofs reflect solar heat, preventing heat buildup and potentially reducing your energy costs
Our metal roofing comes with a lifetime warranty for ultimate peace of mind about your investment
Learn More
Have we piqued your interest? If so, why not schedule a consultation? It's free, and we can do it in the comfort of your Midland, MI, home where you'll have the time to explore all the other features of our roofs, from the durable construction that enhances strength and wind resistance to the range of design profiles and colors to complement your home. When you're ready to start the process, contact All-Weather Seal, the roofing company that can help you save money in the long run.