The Best Roofing Company for West Bloomfield, MI, Homes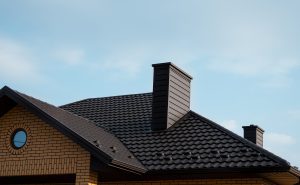 At All-Weather Seal, Inc. we tell our customers that a roof is the most fundamental type of shelter. Think about it—without a roof, you wouldn't have a home. While no homeowner would disagree with that statement, why is that so many in the West Bloomfield area of Michigan delay roof replacement projects? The expense would be an easy answer. A new roof is a major investment, certainly, so you need to dedicate time researching roofing companies to determine which one offers the products and services you need at a price within your budget. To increase the likelihood that your roofing company has what it takes to deliver a cost-effective project, ask these question during the vetting process:
Do You Offer Long-Lasting Roofing Options?
Make sure your roofing company uses durable roofing materials—metal, for instance. Metal roofs are the only types of roofs that All-Weather Seal installs. Made from 24- and 26-gauge metal for increased strength and wind resistance, our roofs can last 70 years or more, which means a roof from All-Weather Seal may be the last one you'll ever need.
Do You Offer Lots of Roofing Styles?
Your roofing takes up a huge part of your home's exterior, so focus on what style options are available. For roofs that boost your home's appearance and value, you'll want to partner with a roofing company that installs several attractive roofing styles suitable for a wide range of home architecture. And, yes, our metal roofing is available in numerous styles.
Can Your Roof Reduce My Energy Costs?
Metal roofs from All-Weather Seal are highly energy efficient, given that they reflect solar heat. Any roofing company that installs roofs like ours, which are capable of trimming your energy costs, is a company worthy of your consideration.
If you would like to start your roofing project soon but want more information about All-Weather Seal's products and service, contact us. We offer free consultations and have easy financing options for qualified West Bloomfield, MI, residents.