We Set the Bar for Roofing Contractors in Bay City, MI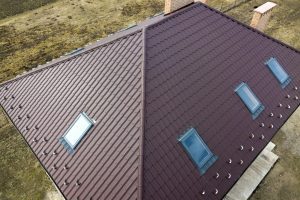 Your roof is a critical component of your home, so if it's time for you to invest in a new one, you'll want to be discerning when searching for roofing contractors to take on the job. Thankfully, if you live in the Bay City, Michigan, area, you can simply turn to the trusted professionals at All-Weather Seal Co., Inc. We are an exterior home improvement company that has been serving locals since 1981, and throughout the decades we've established ourselves as a contractor that values integrity, quality, and customer service above all else. It is this steadfast dedication to upholding our values that has earned us numerous accolades, including being named a top contractor by HomeAdvisor and Consumers Energy and given an A+ rating by the Better Business Bureau year after year.
Our Selection
At All-Weather Seal, we are proud to offer several premium metal roofing systems to choose from, including MasterRib®, granite coated, and standing seam. These roofs feature 24- and 26-gauge metal for incredible strength and wind resistance, and they also boast reflective properties that will help keep your home's interior temperature stabilized year-round, which can potentially lead to lower monthly energy costs. Furthermore, these roofs are available in a vast array of colors, styles, and other design options, so you will be able to achieve a look that suits your unique taste and complements the character of your home.
If you would like to learn more about the benefits our roofs provide, and why we are the go-to roofing contractors in the Bay City, MI, area, contact All-Weather Seal today. We'd be happy to answer your questions and get your project started.