Siding Contractor Offers Installation Service to Residents of Flint, MI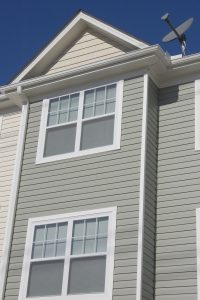 Many homeowners don't give much thought to their home's siding, and that's understandable. Like a roof, siding is not an operable feature of a home; it's meant to stay firmly in place to properly protect the home's exterior. But when siding begins to deteriorate, either by cracking, warping, or rotting, it can quickly become an eyesore that detracts markedly from overall curb appeal. That's usually when even the most carefree homeowner will contemplate a replacement siding project. In Flint, Michigan, All-Weather Seal Co. Inc., is the perfect siding contractor for homeowners who want expert siding installation free of headaches and hassles.
Premium Siding Options
We make the process of choosing siding easy. One of our siding specialists will come to your home free of charge to assess your needs and review all the siding options we offer. With your budget in mind, we will help you select siding that meets your needs and features the design profile, color, and texture that satisfies your taste and complements your home. Whichever option you choose, you can trust that it will perform outstandingly because:
We install vinyl siding made by Preservation®, one of the industry's most respected brands
Our Preservation siding has four times the insulation value of other siding products for enhanced thermal comfort inside your home
Only our extensively trained and experienced employees, not subcontractors, install our siding products to ensure that your new siding fits like a glove for weathertight protection
Not only will we expertly install top-quality siding for you, but we will also update your soffit, fascia, and trim, giving your home's exterior a refresh that will impress passersby and renew your pride of ownership. Want to learn more about what makes us the siding contractor of choice in Flint? Contact All-Weather Seal to schedule a consultation at your convenience.