A Siding Contractor That You Can Trust to Protect Your Lansing, MI, Home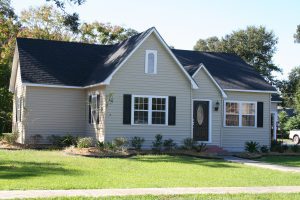 As you know, the weather can be brutal in Lansing, Michigan. From our freezing winter rain to blistering summer heat, the elements can take a toll on your home—not to mention its interior comfort. That's why so many homes feature siding. Well-made siding protects your home and acts as a layer of insulation. Because siding covers most of your home's exterior, it should also be attractive. While many siding contractors claim to install house siding that provides all of these benefits, few companies offer top-quality insulated vinyl siding along with proven installation expertise and trustworthy service.
But All-Weather Seal Co., Inc., does. It's no coincidence that we have maintained an A+ rating with the Better Business Bureau and have earned the National Association of Siding and Windows Dealerships' Ethics in Business Award. We have been dedicated to providing homeowners throughout Michigan's lower peninsula with nothing less than the best exterior home remodeling services since our founding in 1981. You can read our reviews online to see what our customers have had to say about their experiences with All-Weather Seal over the years.
Vinyl House Siding That Combines Style & Performance
We install vinyl siding from Preservation®, one of the industry's most respected brands. The Preservation siding we offer not only comes in several stunning design profiles (including Dutch lap siding, board and batten, shakes, and scallops), colors, and textures, but also features four times the insulation value of conventional vinyl siding—which is great at helping to keep warm air inside your home during the winter and outside it during the summer. That means you'll enjoy enhanced thermal comfort year-round inside a home that will look much improved on the outside.
And it will keep looking that way through the seasons, given that our siding resists warping and rotting due to moisture, and it won't chip, blister, or flake. With clapboards thicker than the industry standard, this vinyl siding can also withstand impacts that would dent similar products. What's more, it requires very little maintenance from you to retain its good looks over time. All it takes to keep your house siding clean is a simple rinse from a garden hose from time to time. You'll be able to enjoy looking at your siding for many years to come when you opt for what we believe is the best siding for a house.
Siding Installation Excellence
Unlike other companies that subcontract their siding projects, we rely on thoroughly trained employees who are experienced in all aspects of siding installation. Guided by a dedicated project manager who will keep you in the loop during every phase of your project, they will even update your soffit, fascia, and trim while they're working on your home. Plus, because the standards we set for our own craftsmanship are so high, we back their work with a lifetime labor warranty in addition to honoring any manufacturer warranty. You can also expect to hear from us after your project is completed, as we'd like to ensure that you're satisfied with your new siding.
For more reasons why All-Weather Seal is the siding contractor of choice in Lansing, contact us today. We'll be happy to schedule your free, in-home estimate for vinyl siding installation or replacement and discuss financing options.