Need an Experienced Siding Contractor for a Home Project in the Lapeer, MI, Area?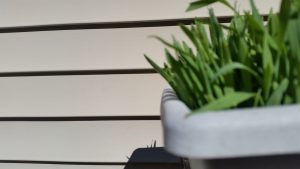 As any reputable siding contractor can tell you, top-quality siding makes projects easier for both contractors and homeowners. In the case of homeowners, it's not difficult to understand why. In our often-chilly Lapeer, Michigan, area, quality siding provides a measure of insulation. Besides helping to keep a home warm, it's also durable, and won't rot, warp, crack, or blister even under prolonged exposure to harsh weather, so it will look good for many years. With siding that offers all those benefits, a homeowner can feel secure in their investment.
On our end, as a siding contractor serving your area, offering well-engineered siding makes our lives easy because we know that it will fulfill virtually any conceivable siding need our customers may have. Made by the leading company Preservation®, our vinyl siding is ideal for our region because it:
Feature special insulation with four times the insulation value of other vinyl siding products
Is available in a wealth of attractive design profiles, including Dutch lap, shakes, and scallops, for siding that will enhance curb appeal
Available in a wide assortment of colors like adobe cream, maple, and vintage wicker to suit your taste
Expert Installation Service
Unlike other companies in the Lapeer, MI, area, that hire subcontractors to complete siding installation jobs, All-Weather Seal relies only on extensively trained and experienced employees. Under the guidance of a knowledgeable project manager who ensures adherence to our high workmanship standards, our team will install your siding meticulously for weathertight performance. For your peace of mind, we will back their work with a lifetime labor warranty.
For more information about our siding replacement services, contact All-Weather Seal. We want to be the siding contractor that makes your life easier.