A Trusted Siding Contractor Serving Residents of Marlette, MI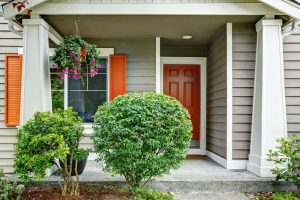 Siding is designed to protect your home's exterior and look good doing it. That's why siding manufacturers put a lot of time and money into developing hardy siding products in so many different design profiles. But when siding begins to deteriorate, either by cracking or warping, both the aesthetic and protective advantages of siding will diminish, often markedly. In other words, the worse house siding looks, the worse your house's weather exposure. If your siding has begun showing signs of wear and you want to replace it soon to avoid potentially costly weather damage, consider All-Weather Seal Co. Inc., one of the longest-tenured siding contractors serving Marlette, Michigan, residents.
Premium Siding Options
Siding installation is one of the reasons we've been around since 1981. We combine best-in-class products with first-rate service. We will start your project by helping you choose the vinyl siding that meets your needs for energy efficiency and weather protection, in the color and design profile that reflect your taste. Whichever aesthetic you prefer, whether traditional lap or board and batten, you can trust your new siding to perform outstandingly because:
We install vinyl siding made by Preservation®, one of the industry's most respected names.
Our Preservation siding has four times the insulation value of conventional vinyl siding, which means enhanced thermal comfort inside your home.
Only our trained and experienced employees, not subcontractors, handle our siding installations to ensure a weather-tight fit.
Soffit and Fascia, Too
Here's another reason why we've been around for so long: As part of our siding installations, we update homeowners' soffit, fascia, and trim. When you're ready to give your home's exterior a full refresh that also restores its protection and revives your home's energy efficiency, contact All-Weather Seal, the siding contractor of choice in Marlette, MI.