A Trusted Siding Contractor for Homes Throughout Saginaw, MI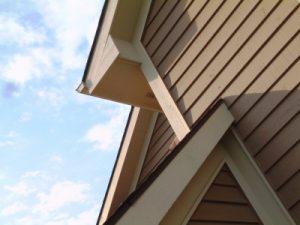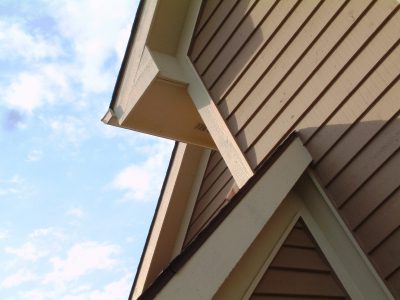 Some remodeling contractors say homeowners can be a finicky bunch. We say shouldn't they be? They've diligently put aside money to invest in a home, and now that they're responsible for all the costs that come with ownership, shouldn't they expect their prized projects to turn out exactly as planned?  For us here at All-Weather Seal, Co. Inc., that means perfect—from the day you select your siding style, color, and texture, to the day we put our tools away, tidy your yard, and leave you with beautifully installed house siding.
We're pretty serious about our commitment to home remodeling perfection. And, judging by our 40-plus years in business as a siding contractor, our numerous references and repeat customers from the Saginaw, Michigan, area, and the A+ rating we maintain with the Better Business Bureau, we must be doing something right.
We Install Top-Quality House Siding
The first order of business after you contact us is to set up a free consultation at your home. We'll talk about the look you want, your budget range, and address any concerns or questions you have about your project. Once you make your selections, our trained and trusted company employees will install your siding to our stringent workmanship standards. You'll also have access to a property manager at your job site to keep you informed at every step of the way.
To give you an idea of the siding we install, one of our more popular options is Preservation's high-performance vinyl siding. Unlike wooden house siding, this vinyl can resist warping, rotting, chipping, blistering, and flaking over time, even with much exposure to the elements. Plus, its thick clapboards can handle impacts that would create unsightly dents in many other kinds of siding. And this vinyl house siding is a cinch to clean, requiring only a rinse from your garden hose every so often. No matter which color you choose, you can count on your siding's good looks to last a long time with little work on your end.
It features the ClimaShield® foam underlayment and offers up to four times the insulation value of conventional siding. That's a toasty layer of comfort any Saginaw homeowner can appreciate come wintertime, and it can also help dampen some noise from outside your home year-round for a little more peace and quiet inside. But that's not all—this insulation also makes for energy-efficient siding, as it can help regulate your home's indoor temperature by keeping warm air from escaping in the winter and from entering in the summer. It's a step in the right direction toward lowering your monthly heating and cooling costs. This, among many other reasons, is why we think Preservation's siding is some of the best siding for a house.
You'll See Why We Are a Siding Contractor of Choice
Any siding project we perform for you, no matter the size or complexity, will include more than new siding. We'll also refresh your home's exterior by replacing your soffit, fascia, and trim. Our work has earned us many awards over the years, including the Consumers Energy Silver Award, HomeAdvisor Elite Service and Top-Rated Contractor honors. We take great pride in our work and strive with every project we take on to prove that we're the siding contractor to trust in Michigan's lower peninsula.
Contact All-Weather Seal to schedule your free, in-home estimate for siding installation or replacement. We will be happy to fill you in on all the details.