Durable Vinyl Siding Installed by Experts Renowned Throughout Ann Arbor, MI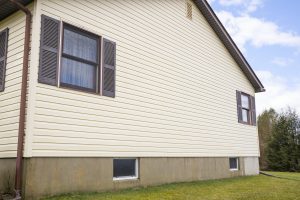 With your house siding project looming, it's time to make a few decisions. You're leaning toward vinyl siding, and having exercised your due diligence, you know that it ranks among the most affordable house cladding options available. But do you know which company to hire for the installation? In your area of Ann Arbor, you'll find a fair number of contractors that advertise as siding installers, but few of them can match the depth of experience found at All-Weather Seal Co. Inc., and fewer still can tout our impressive credentials.
Since 1981, we have been providing Michigan homeowners with a combination of durable products and exceptional workmanship, and have earned several accolades in the process, including an A+ rating from the Better Business Bureau and a HomeAdvisor Elite Service award.
More Reasons to Choose Us
If you've settled on insulated vinyl siding for your home, you've made a wise choice. This energy-efficient siding helps regulate your home's temperature and dampen noise from the outside. And when you invest in top-of-the-line siding, you can be sure your home will be well-insulated and protected for many years to come. That's why, at All-Weather Seal, we install vinyl siding manufactured by the industry leaders at Preservation®. Their products are some of the best available on the market and, when installed by an experienced vinyl siding contractor, can perform as good as they look for many years to come. It's exactly the kind of vinyl siding we'd want on our own homes, so we're proud to install it on yours.
We offer vinyl siding options:
In visually striking styles, from Dutch lap board to scallops and shakes, enabling you to select the siding that fits with your home's design and suits your taste
That have four times the insulation value of comparable products to improve your home's thermal comfort and save you money on energy costs
That are exceptionally durable and can withstand impact that would dent thinner, weaker cladding
That is resistant to warping, rotting, chipping, flaking, and blistering after prolonged exposure to sun, rain, snow, and other elements
That are easy to maintain and require no scraping or painting and generally need nothing more than a regular hose down to clean
What's more, we also offer a lifetime labor warranty on our insulated vinyl siding. You can sleep more soundly at night knowing your investment is protected in the unlikely event that something goes wrong with it. Many of our products come with a manufacturer warranty, as well.
Now, That's Real Service
You can count on seamless installation service from All-Weather Seal. Unlike other companies that turn to untrained subcontractors, we rely only on our extensively trained and experienced employees for siding installation. We also have an installation manager at every project site, which ensures that all of our projects adhere to our renowned standards. Plus, we will replace your soffit, fascia, and trim while we're installing your new siding. Our caliber of craftsmanship is well-known throughout Michigan's lower peninsula, but you don't just have to hear us tell it. You can read our reviews online to see what our customers have to say about our quality of products, work, and service.
Want to know more about the vinyl siding options that we offer in Ann Arbor? Contact All-Weather Seal today to set up your free, in-home estimate.