Premium Vinyl Siding from Experienced Home Improvement Professionals in Bay City, MI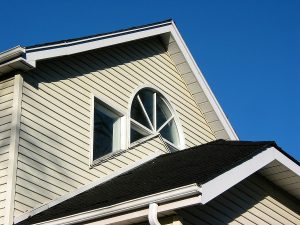 The weather in Bay City can get downright frigid, which makes proper home insulation vital to maintaining your household's comfort. When seeking to improve home thermal performance, however, people often focus on attic insulation first and tend to overlook the benefits of house siding. Siding improves a home's appearance, certainly – that's why it comes in so many styles and colors – but it can also blanket a home in warmth and make it decidedly more thermally efficient. And it's well known that improved thermal efficiency can lead to potentially big savings on heating and cooling costs. To help beautify your home's exterior and help reduce your energy bills, All-Weather Seal Co., Inc. offers stylish vinyl siding with four times the insulation value of comparable products.
High-Performance Construction
Built by Preservation®, one of the industry's most respected companies, our siding is designed for superior durability. It can withstand all kinds of severe weather without chipping, flaking, or blistering. And, because it also resists moisture and won't rot or warp, you can trust that it will protect your home through the seasons, and look good doing it.
Wonderful Aesthetic Appeal
Our vinyl siding comes in a variety of styles to suit your home and your tastes. You can choose from scallops and shakes to Dutch lab board, and more. Plus, for a distinctive house exterior, you'll have a wide assortment of colors and finishes to consider, including maple, mystic blue, adobe cream, and glacier white.
Expert Installation
Only our trusted company employees will install your vinyl siding. Unlike subcontractors, whose training is unknown, our technicians are highly trained professionals with extensive experience. We're so confident in their work that we cover our all of vinyl siding projects with a lifetime labor warranty.
Want to know more about All-Weather Seal's vinyl siding and installation service? Contact us today and schedule a free consultation at your Bay City home.