Premium Vinyl Siding Installed for Homeowners in Brighton, MI & Nearby Communities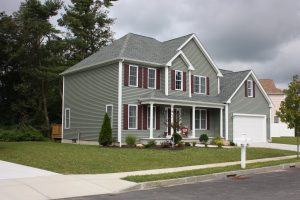 It's widely known that siding protects a home's exterior from the elements and improves its appearance. In Brighton, where the winter can be downright brutal, homeowners appreciate another well-known function of siding: home insulation. Premium siding blankets a home in thermal comfort, which can help you save money on energy costs. The challenge for many homeowners is finding an affordable siding option that serves all functions well. At All-Weather Seal Co., Inc., we're happy to help with that. As one of the longest-standing siding contractors in Michigan, we install vinyl siding from Preservation®, one of the leading industry brands. Vinyl siding is the most cost-effective house-cladding product available, and ours boast benefits that you'll appreciate long into the future.
Unmatched Durability
Unlike wood, vinyl is incredibly weather resistant. It won't warp or rot due to moisture and won't chip, flake, or blister under harsh weather conditions, or dent from any kind of impact.. Altogether this means that our siding will protect your home for years while maintaining a fresh appearance.
Numerous Appealing Styles
No matter your home's architectural design, we have the siding profile to match. Choose from board and batten, Dutch lap, and scallops, for cladding that offers the aesthetic quality of a painted wood finish but with long-lasting curb appeal.
Weather-Tight Insulation
Our vinyl siding features Preservation's ClimaShield® insulation, which has four times the insulation value of comparable vinyl siding options and will envelop your home in a layer of comfort and energy efficiency.
What to Expect From Our Siding Replacement Service
The first order of business after you reach out to us is to set up a free consultation at your home. We'll talk about the look you want, your budget range, and address any concerns or questions you have about your project. Once you make your selections, our trained and trusted company employees will install your siding to our stringent workmanship standards.
Expert Vinyl Siding Installation
To ensure that our siding molds to your home like a glove, only our extensively trained and experienced employees perform our installations. Plus, we back all of our vinyl siding installations with a lifetime labor warranty. Contact All-Weather Seal for information, and ask us about the financing options we offer to Brighton residents who qualify.