Vinyl Siding in Colors That Flint, MI, Homeowners Prefer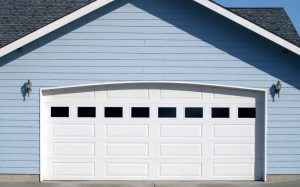 Vinyl siding is one of the most cost-effective house siding options for long-term home protection. No reputable siding contractor would dispute that. That's why, throughout Flint, Michigan, you'll be able to find a number of vinyl siding companies. Some may even do it expertly, but how many offer siding in the range of colors that All-Weather Seal Co. Inc., does? After all, we've been in the business long enough to know color matters to Michigan homeowners. And if you're like most of our customers, the following tips on how to select a vinyl siding color that's perfect for your home should interest you.
What's Your Siding Color?
If you like your current siding color, we can install an exact match because our vinyl siding is available in the most popular colors like adobe cream, glacier white, maple, and mystic blue. But if you're looking for a change, here are a few suggestions:
Consider using multiple colors, depending on the siding and trim
If you like two colors, use the darker shade on the bottom
For doors and shutters, use one trim color and one accent color
At All-Weather Seal, our vinyl siding is layered with a copolymer compound that creates lasting protection against fading from the sun and wear from weather exposure. Unlike traditional vinyl siding colors that tend to be lighter tones that can withstand sun damage, our siding's deep colors are specially formulated to retain their rich appearance.
Can You Paint Vinyl Siding?
With plenty of beautiful vinyl siding colors to choose from, All-Weather Seal has something that can elevate any home's exterior. But as time goes on, some of our tastes do change. Luckily, to change your house's siding color, you don't have to call a vinyl siding contractor to rip everything off your home and install new siding. You can just paint over it and not let your perfectly good siding go to waste.
Just know that getting a new siding color isn't as easy as throwing on a fresh coat of any typical house paint and calling it a day. Here's what else you need to know:
You have to use paint specifically made for vinyl siding. You don't need vinyl-safe primer unless your siding has a lot of wear and tear, though.
You can always paint a light color over a dark vinyl siding color, but applying paint that's much darker than your existing siding color could cause your siding to absorb too much more heat and warp.
Clean your siding before you start painting. It may just require a quick rinse with the hose as usual, but dirt or other kinds of gunk needs to be completely removed by hand, pressure washer, or whatever you'd use for cleaning. Just be careful not to damage the siding itself, as making it porous will affect your paint's ability to adhere properly.
Try to paint on a day that isn't hot, humid, or windy to ensure the paint has a lasting, even finish upon drying.
Use a brush to get the most coverage possible, and work your way down from top to bottom.
Check the directions on your paint cans to know how many coats you need to apply.
Want more information about our vinyl siding installation and replacement services? Contact All-Weather Seal. We will be happy to set up a quick, complimentary consultation at your home in Flint, MI.