Why Vinyl Siding Makes Sense for Gladwin, MI, Homeowners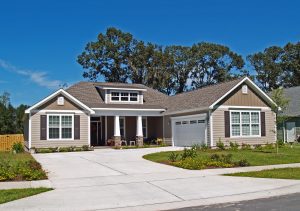 Vinyl siding made its debut in the 1950s and has since become one of the most popular house cladding options in the country. It was engineered to be a more durable and low-maintenance alternative to aluminum siding and has proven to be just that. But sometimes popularity brings a backlash, and homeowners may think that because vinyl siding is common, so are the available styles. You can't blame homeowners, really. Who doesn't want their home to look good, even unique? What some people may not know, however, is that vinyl siding comes in a vast array of styles and a broad spectrum of colors. And in the Gladwin area, All-Weather Seal Co. Inc., installs premium-quality vinyl siding that's ideal for Michigan homes.
More Thermal Comfort
Michigan winters can be downright brutal and often reduces the thermal comfort inside our homes. But with All-Weather's insulated siding, your home will be wrapped in a layer of protection that will help maintain your home's interior warmth. If you're in doubt, consider this: Our Preservation® vinyl siding has four times the insulation value of comparable products.
A Cost-Effective Siding Option
You might assume that siding available in so many styles (Dutch lapboard, scallops, and shakes, for instance), so many attractive colors (colonial ivory, Tuscan clay, and vintage wicker, to name a few), as well different textures (smooth or wood-grain) would be exorbitantly expensive. But, actually, vinyl siding is eminently affordable and arguably the most cost-effective siding option around.
Find out more about vinyl siding by contacting us. We offer free consultations in Gladwin, Michigan. We also rely only on extensively trained employees, as opposed to inexperienced subcontractors, and back all of our siding installations with a lifetime labor warranty.