Vinyl Siding Installation for Homeowners Throughout Lapeer, MI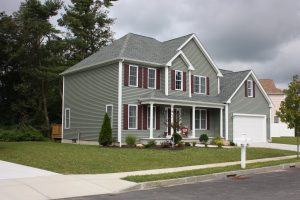 You're a Lapeer resident, so you know how unforgiving the local weather can be. Those snow-heavy winter days and rainy summer nights can take a toll on your home's exterior, not to mention your indoor comfort. To protect your home and keep it comfortably warm inside, you need proper insulation, and vinyl siding serves both purposes wonderfully. Besides being arguably the most affordable cladding option on the market, it delivers other benefits that you will appreciate well into the future. And we should know. At All-Weather Seal Co. Inc., we've installed vinyl siding for countless Michigan homeowners, and when you choose us for your upcoming siding project, you'll understand why we've consistently earned an A+ from the Better Business Bureau and recognition from HomeAdvisor as a top home improvement company.
Why Choose Us?
We maintain exceptionally high standards in products as well as service, which is why we install Preservation® vinyl siding and only our trained employees, not subcontractors, handle our projects. Known for its thickness, Preservation's insulated vinyl siding has a three-fourth-inch profile for enhanced sturdiness and:
Provides four times the insulation value of comparable products, for energy efficiency that can save you money on energy costs
Is available in several attractive styles, including Dutch lap board, scallops, and shakes, to suit your home's design and your personal preference
Won't rot, flake, dent, warp, or chip even in the severest Michigan weather, reliably protecting your home season after season
Learn More
Contact All-Weather Seal today for more details about the vinyl siding we install for Lapeer homeowners. We'll be happy to schedule a free, in-home consultation at your convenience.