Protect Your Home in Midland, MI, with Attractive Vinyl Siding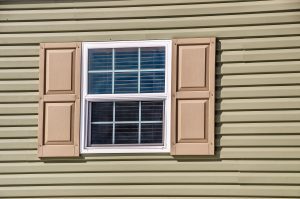 We'll say it right now: investing in vinyl siding from All-Weather Seal Co., Inc. is one of the wisest home improvement choices you can make. To prove it, we can certainly refer you to some of the many Midland homeowners for whom we have installed our top-quality siding. But while you're here, we're also more than happy to explain for ourselves why you've already found the right vinyl siding company for your home's project.
Our vinyl siding offers a slew of awesome benefits, including:
Outstanding Beauty
If you ever doubted whether house siding could be visually striking, take a good look at our vinyl options. You can fully expect to find a product to suit your taste. That's because we offer a wide range of attractive styles, including Dutch lap board, scallops, and shakes, and they come in a slate of eye-catching colors like colonial ivory, Tuscan clay, and vintage wicker.
Energy Efficiency
Our siding's weather-tight seal will layer your home with thermal comfort that can help you save money on energy costs.  Take our Preservation® vinyl siding – it has four times the insulation value of comparable products.
Easy Maintenance
Simply put, vinyl siding and hassle-free maintenance go together. Unlike wood siding, which requires scraping, painting, and wood-rot replacement, the only maintenance our siding generally needs is a simple rinse with a hose when it's dirty.
Tough Construction
What makes our vinyl siding some of the best siding for a house? Throw something at it and see for yourself. Our extra-thick siding panels are resistant to scratches and dents from impact. They also won't chip, flake, or blister over time, so you can count on the integrity of your house siding for the long haul and enjoy the same look years from now.
Expert Installation
With All-Weather Seal, you're getting a house siding company that puts the customer first. We only use skilled, full-time employees—never subcontractors—and we only carry the highest-quality home improvement products on the market. Our hard work has earned us an A+ rating with the Better Business Bureau, HomeAdvisor's Elite Service & Top Rated Contractor status three years in a row, and the Consumers Energy Silver Award two years in a row.
Contact Us Today
Homeowners all over Michigan's lower peninsula have trusted All-Weather Seal since 1981, and we'll work hard to keep that reputation for many more decades to come. Don't just take our word for it, though. Hear it from our many satisfied customers who have left reviews after All-Weather Seal completed their house siding installations and other exterior home remodeling projects.
Could your Midland home use an attractive coat of armor? We've got you covered. Reach out to All-Weather Seal today, and we'll schedule a free consultation so that we can discuss your needs, cover all of your options, and get to work on your new vinyl siding.