Vinyl Siding Offers Affordable Protection for Your Home in West Branch, MI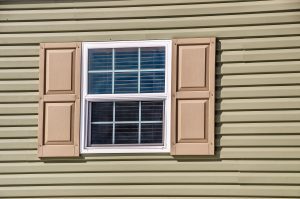 Year after year, vinyl siding tops the list for the most popular types of house cladding in America. It's not hard to understand why. In addition to being affordable, vinyl siding is available in numerous styles, a broad spectrum of colors, and several appealing textures. When you hire All-Weather Seal Co., Inc., to install new siding at your West Branch, Michigan, home, you can take advantage of those design options to the fullest. For instance, you can choose styles such as Dutch lapboard, scallops, or shakes in colors like Tuscan clay or vintage wicker, and with smooth or wood-grain textures. But heightened curb appeal is just the start, as our vinyl siding provides another important benefit—home insulation.
A Smart Choice for More Thermal Comfort
We install siding from Preservation®, one of the most respected names in the industry. This siding features a three-fourth-inch profile, making it one of the thickest options available. With that thickness comes sturdiness for enhanced durability and more insulation to maintain your home's interior warmth. In fact, Preservation vinyl siding has four times the insulation value of comparable products. Furthermore, this siding:
Won't chip, rot, flake, or blister no matter how harsh the weather, so you can trust that your siding will reliably protect your home season after season
Will be installed by our experienced, factory-trained employees instead of subcontractors to ensure strict adherence to our lofty workmanship standards
As an added benefit to partnering with us, we will replace your home's soffit, fascia, and trim when we install your siding, giving your home a wonderful refresh that will impress passersby and renew the pride you have in your West Branch home. To learn more about our vinyl siding, contact All-Weather Seal today.