Vinyl vs. Fiberglass Windows: Which Are Better for Flint, MI, Homes?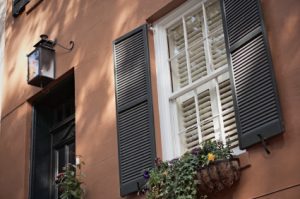 Durability and energy efficiency should be prime considerations when choosing replacement windows for a home here in Flint, Michigan. Why? Our climate demands it. Unless they are made from hardwearing materials that hold up well in the elements, windows either won't last as long as comparable options, or function as reliably. Local homeowners tend to favor windows made from vinyl or fiberglass because both materials are extraordinarily strong, durable, and water-resistant over the long-term in Michigan weather. Which choice is right for you depends, of course, on what your reasons are for replacing your windows. The good news is that whether you prefer vinyl or fiberglass windows, you can find premium options at All-Weather Seal Co., Inc.
Benefits of Vinyl Windows
Vinyl windows are a favorite among homeowners across the country for several reasons, not least of which is their low maintenance requirements. They're virtually scratch-proof and never need to be painted or scraped. Our options from the trusted manufacturer Great Lakes are available in a full complement of beautiful styles to meet any design or functional need, and feature options like SmartCore insulation for enhanced energy efficiency that can reduce your heating and cooling costs.
Benefits of Fiberglass Windows
Sourced from the nationally renowned company Pella, our fiberglass windows can withstand daily wear and tear as well as extreme temperatures with equal ease. After all, fiberglass is one of the toughest synthetic materials around. Our fiberglass windows outlast the most severe weather conditions without warping, rotting, or rusting and are designed with foam-insulated frames and optional triple-pane glass for thermal performance that maintains indoor comfort.
If you would like to learn about any of these replacement window options, contact All-Weather Seal. We offer free consultations to Flint, MI, homeowners and back our window installations with a lifetime workmanship warranty.