Among Window Companies in Flint, MI, This One Stands Apart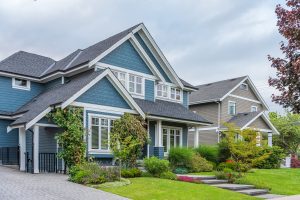 To distinguish themselves, some window companies loudly advertise that they offer energy-efficient replacement windows. The truth of the matter is, many companies install energy-efficient windows. Nowadays, when customers expect real value for their home investment, it's just smart to offer windows with energy-saving features like low-E glass. All-Weather Seal Co., Inc., offers such windows—a huge selection of them. But we are, above all else, an all-around outstanding window contractor. Don't just take our word for it. Consider a few of the accolades we've received—an A+ rating from the Better Business Bureau, a Consumers Energy Silver Award, and a Great Lakes Dealer of the Year. Yes, we are one of the best window companies in Flint, Michigan, and may be just the home improvement partner you're looking for.
We Install High-Performance Replacement Windows
Made by world-class manufacturers Great Lakes Window®, Pella®, and Preservation®, our replacement windows are models of exceptional design and careful craftsmanship. You can have your pick of several styles, from popular and convenient sliding windows to elegant bay windows. Whatever your design aesthetic or whatever your home's architectural motif, you can also choose options such as designer glass mesh, decorative hardware, grid patterns, and frame colors, just to name a few. Moreover, our windows can suit a range of budgets and tastes with material options in vinyl, wood, and fiberglass.
Professional Help
We want you to be completely confident with your investment, so we offer a free consultation to give you all the information you need. One of our team members can sit down with you to review all of our windows that match your budget and tastes. To get started with one of Flint's finest window companies, contact All-Weather Seal and schedule a consultation.