An Experienced Window Company Serving Homeowners in Ann Arbor, MI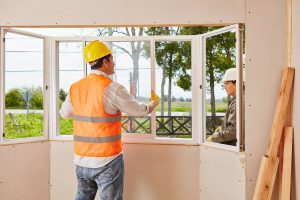 During your internet search for "best window company" or "good window companies" in Ann Arbor, Michigan, you no doubt found a long list of window contractors that enthusiastically tout their products and services. As you narrowed down your list and exercised due diligence by also contacting friends and neighbors for referrals, the thought probably crossed your mind that the bulk of these companies are indistinguishable. Some hold no industry recognitions while others are so new that they have barely any track record to speak of. When you click the link for All-Weather Seal Co., Inc., however, and start exploring our website, you'll immediately see that we represent distinction with a difference.
An Industry-Recognized Window Company
Few home improvement companies in Michigan are as qualified as All-Weather Seal. Backed by nearly 40 years of experience, we have earned a consistent A+ rating with the Better Business Bureau, a Consumers Energy Silver Award, and a HomeAdvisor Elite Service & Top-Rated Contractor award, among others. One of our enduring specialties is home window replacement, for which we offer a selection of premium products.
Our Windows
Crafted by some of the most trusted manufacturers—Great Lakes Window®, Pella®, and Preservation®—our windows are available with vinyl, wood, or fiberglass frames to suit a range of budgets. No matter which material you prefer, your new windows:
Can be customized with your choice of sophisticated designer glass, burnished hardware, and beautiful frame colors
Will feature low-E glass for enhanced energy efficiency that can reduce your energy costs
Will be backed by a lifetime warranty for assurance that your investment is protected
Learn More
Contact All-Weather Seal today for more reasons why we are the window company in the Ann Arbor, MI, area most qualified to replace your home's windows. If you want, we can set up a free consultation with one of our window experts. We also offer convenient financing plans to qualified homeowners.