Low-Maintenance Metal Roofing for Homeowners in Lansing, MI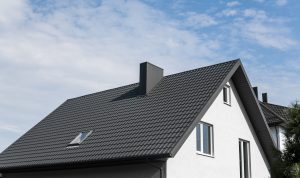 Roof replacement is a major home improvement project, whether you live in Lansing or elsewhere in Michigan, and, depending on the contractor and roofing materials you choose, as well as the size and slope of your roof, the investment can be significant. So, before you undertake a roof replacement project, it's smart to research all your roofing options and the roofing contractors in your area. We expect that you will discover two things: Metal roofing is one of the most durable options on the market, and All-Weather Seal Co., Inc. is among the local roofing companies most qualified to outfit homes with metal roofs.
Advantages of Metal Roofing
As one of Michigan's longest-standing home improvement companies, we install stone-coated, standing seam, and MasterRib® metal roofing. With a lifespan of up to 70 years, these options virtually eliminate a need to replace your roof again. As desirable as longevity is, our metal roofing offers many more advantages, including:
Safety – Metal roofs can withstand driving rain, snow, hail, ice, and wind gusts of up 140 miles per hour without cracking or corroding, for protection that inspires you with confidence.
Energy efficiency – Metal roofs reflect solar radiant heat, which can reduce your energy costs appreciably.
Easy upkeep – Unlike asphalt shingles, which are prone to algae and moss buildup, maintaining a metal roof requires little more than removing fallen branches and checking for scuffing or dents after severe weather conditions.
Why Turn to All-Weather Seal for Metal Roof Installation?
Our A+ rating from the Better Business Bureau and consecutive HomeAdvisor Elite Service awards are no accident. To ensure strict adherence to our stellar workmanship standards, we rely on our trained employees, as opposed to subcontractors, and we assign an experienced manager to every project we perform. Learn more about our metal roofing options and our installation service by contacting us today, and please ask about the flexible financing options we offer to qualified Lansing homeowners.