Premium Roof Installation Service in Ann Arbor, MI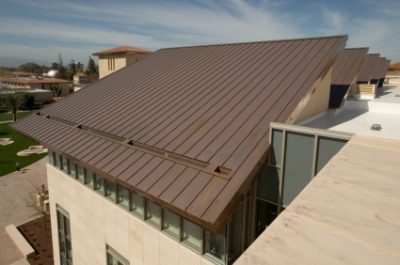 If your roof has been damaged or is nearing the end of its lifespan, don't delay on a new roof installation. Your roof is the primary line of defense for your home as it protects your living space from the sometimes harsh climate of Ann Arbor, Michigan. As such, it's important to maintain your roof and replace it when necessary—otherwise a small leak can turn into major widespread damage. At All-Weather Seal Co., Inc., we offer expert roof installation services paired with exceptional customer service to ensure that your home is beautifully protected.
We're Exclusively a Metal Roofing Company
While there many different roofing materials available today, we exclusively install metal roofs because they offer the best combination of form and function—they are incredibly durable, long-lasting, and aesthetically appealing. More specifically, metal roof installations:
Can last up to 70 years
Are resistant to damage from rain, hail, snow, blowing debris, and winds of up to 140 miles per hour
Are available in a wide range of colors and styles that can beautifully complement almost any style of architecture
May help lower your energy bill thanks to their energy efficiency and solar heat reflectivity
Are backed by a lifetime warranty for the ultimate peace of mind
Start the Roof Installation Process Today
At All-Weather Seal, we always start with a free, no-obligation consultation to ensure that you are well-informed about your roof installation options and to help you select the best possible choice. Then, we assign a designated project leader to take point on your roof replacement project and handle all the details while our expert installers work. Once the installation is complete, we'll always follow up to ensure that you are completely satisfied.
Contact us today to schedule your free consultation and get the ball rolling on a new roof installation for your Ann Arbor, MI, home.