Durable and Gorgeous Roof Replacement for Brighton, MI, Homeowners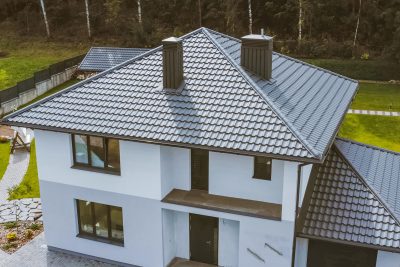 Seemingly small issues with your roof can turn into major problems in short order, which means that delaying a necessary roof replacement can cause water damage or even structural damage to your home. At All-Weather Seal Co., Inc., we're here to make sure this doesn't happen. We have been serving the Brighton, Michigan, area since 1981 with expert roofing contractor services, stellar customer service, and high-quality metal roofing products.
Premium Metal Roof Replacement Features
We exclusively offer metal roof replacements, since they can last anywhere from 40 to 70 years—substantially longer than asphalt roofs, which typically only last 20 to 25 years. Our metal roofing is also:
Impact-resistant
Made with thick, heavy-duty metal
Galvalume aluminum coated to prevent rust
Available in stone coated, standing seam, and MasterRib® styles
Backed by a lifetime warranty
Why Choose All-Weather Seal?
We want our customers to feel confident and well-informed about their roof replacement decision, which is why we always start with a free, no-obligation consultation to go over your options and answer any questions. From there, we ensure your satisfaction by:
Assigning a dedicated installation manager to your project who ensures that our high standards are upheld and that you are kept in the loop throughout the entire process
Not rushing the job – we do things right the first time, and perfection takes time
Not using subcontractors – all our roofing installers are our highly trained employees
Following up with you after your new roof has been installed to make sure that you are happy with it
Contact us today to learn more about our roof replacement options and to set up a free consultation at your Brighton, MI, home.