Trusted Roofing Contractor Serving Ann Arbor, MI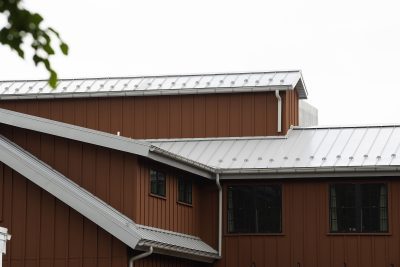 Your roof is the most crucial line of defense for your home, protecting your living space from the elements and keeping you comfortable all year long. At least, that's what your roof should do. If your roof is not performing as well as you'd like it to, we at All-Weather Seal Co., Inc. can help. As one of the premier roofing contractors in the Ann Arbor, Michigan, area, we exclusively install high-quality, long-lasting metal roofs.
Our Metal Roofing Options
We know that roof replacements can be disruptive to your daily routine. They are an expense that no one wants to deal with—and certainly not more than once while you live in a home. That's why we only offer metal roofing options. Our metal roofs can last up to 70 years, which is a substantial improvement over the 20 to 25 years you can get out of an asphalt roof. Our roofs are:
Heavy-duty – We only install thick, durable 24- and 26-gauge metal roofing (other roofing contractors often use lighter-weight 29- or 32-gauge metal)
Energy efficient – Metal roofing reflects solar heat, which helps prevent your interior living space from getting too warm in the summer
Impact-resistant – Our metal roofs resist damage from rain, snow, hail, strong winds, and blowing debris
Galvalume coated – Galvalume aluminum coatings protect against rust and corrosion for double the length of the time that galvanized coatings can
Available in three styles – We offer granite/stone coated, standing seam, and MasterRib® metal roofing
Securely attached – We use specialized stainless steel fasteners that resist rust and are extremely durable
A Cut Above Other Roofing Contractors
At All-Weather Seal, your satisfaction is our top priority. That's why all our roofing installers are highly trained employees—not subcontractors—and we assign a dedicated installation manager to ensure that each project goes smoothly and your expectations are exceeded. Contact us today to schedule a free consultation and to learn more about roof replacement options for your Ann Arbor, MI, home.